High-end technology for mobile applications
WITTENSTEIN electric drives for hybrid and battery powered vehicles convince with very high power density, low weight, enormous efficiency and outstanding intelligence. Always at the forefront of technology development, we get together with our customers to realize new innovations for the powertrains of tomorrow.
Put us to the test – we'll give you an electric drive that is 100% tailor made to your requirements. Even small serial quantities from a few hundred to 10,000 vehicles are a perfect fit for WITTENSTEIN.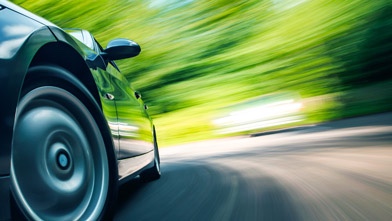 Our components for the drive train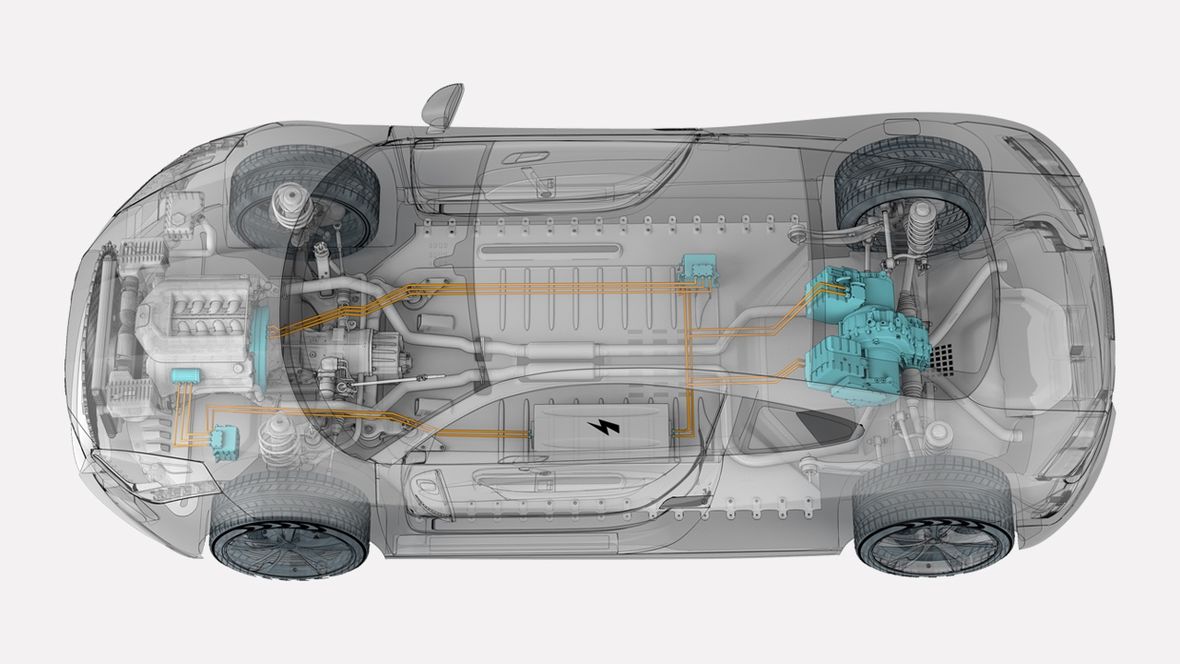 Traction-Inverter
Intelligent controller for electric traction machines operating in motor and generator mode.
Technology features:

400 V / 800 V platform
Efficient flux weakening
Integration of ECU / VCU possible
High-Speed Electric Machine (Turbo)
For integration in Turbocharging systems for combustion engines and turbine generators.
Special features:
Speed range up to 200,000 rpm
Integration between turbine and compressor on same shaft possible
Temperature resistant rotor design with low inertia

High-Speed Electric Machine (P3/P4/BEV)
Electric machines for operation in motor or generator mode with very high power density.
Special features:
Power density 9 kW / kg (peak)
Speed range up to 25,000 rpm
Max. Power up to 200 kW (peak)
Uncompromising lightweight design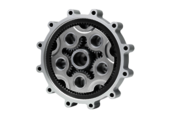 Gears and single speed gearboxes
Highly efficient, low noise gear solutions.
Special features:
Max. speed 120,000 rpm
Low Noise – Design

Electric machine for integration on crankshaft (P1/P2)
Integrated starter generators in radiaflux and axialflux design with highest torque density.
Special features:
Optimized for ICE speed range (up to 10,000 rpm)
Up to 100 kW peak power inside the existing flywheel and starter package
High overload capacity for starting the ICE

High-Speed Inverter
Intelligent controller for high-speed electric drives like electric turbochargers,
electric compressors and turbo-compound-systems
Special features:
400 V / 800 V platform
High switching frequencies
Sensorless control with max. torque from standstill

Traction-Inverter
Traction-Inverter
Intelligent controller for electric traction machines operating in motor and generator mode.
Technology features:

400 V / 800 V platform
Efficient flux weakening
Integration of ECU / VCU possible
High-Speed Electric Machine (Turbo)
High-Speed Electric Machine (Turbo)
For integration in Turbocharging systems for combustion engines and turbine generators.
Special features:
Speed range up to 200,000 rpm
Integration between turbine and compressor on same shaft possible
Temperature resistant rotor design with low inertia

High-Speed Electric Machine (P3/P4/BEV)
High-Speed Electric Machine (P3/P4/BEV)
Electric machines for operation in motor or generator mode with very high power density.
Special features:
Power density 9 kW / kg (peak)
Speed range up to 25,000 rpm
Max. Power up to 200 kW (peak)
Uncompromising lightweight design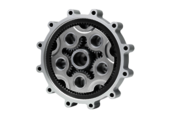 Gears and single speed gearboxes
Gears and single speed gearboxes
Highly efficient, low noise gear solutions.
Special features:
Max. speed 120,000 rpm
Low Noise – Design

Electric machine for integration on crankshaft (P1/P2)
Electric machine for integration on crankshaft (P1/P2)
Integrated starter generators in radiaflux and axialflux design with highest torque density.
Special features:
Optimized for ICE speed range (up to 10,000 rpm)
Up to 100 kW peak power inside the existing flywheel and starter package
High overload capacity for starting the ICE

High-Speed Inverter
High-Speed Inverter
Intelligent controller for high-speed electric drives like electric turbochargers,
electric compressors and turbo-compound-systems
Special features:
400 V / 800 V platform
High switching frequencies
Sensorless control with max. torque from standstill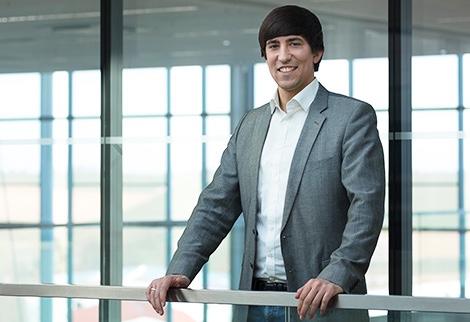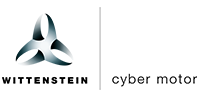 Leonhard Rödl
Business Development, E-Mobility
WITTENSTEIN Inc. (Chicago, USA)